Window Treatments for Any Project
Whether you want manual chain operation, Neo chainless operation,
or fully automated shades that can integrate with a smart home –
we have the solution
Flexible Solutions
Numerous window shade options are available for your specific application. If you have a project challenge and the solution is not apparent, we can work with you to develop an appropriate solution. Simply contact our support team for assistance.
Fabulous Fabrics
Our wide selection of fabrics can complement any décor, but more importantly they can address solar shading concerns. View our extensive fabric collection and range by attribute.
Simple Service
Sun Glow's "Simple Service" takes out the guesswork and ensures accurate measuring and perfect installations – its your insurance for a successful project.
Artisan Collection
European design meets artisanal crafting techniques to create beautiful trims and pulls of the highest quality.
Glamour Collection
Swarovski crystals and glitter fabrics add sparkling accents with personality.
Graphic Shades
Custom graphic shades can be printed with a pattern, photo, or other image to add a custom touch to décor.
Expressions Wallpaper
Can't find the right wallpaper? We can custom print a unique design or use the inspiration of a pattern from a textile or other element in the space.
Safe & Certified
Rest easy with Sun Glow window treatments. We have safety certified fabrics and operation options that can increase safety in a home.
Chainless Safety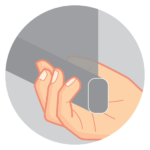 Eliminate chains and cords by choosing our Neo chainless operation.
Fire Resistant Fabrics
We offer a range of fire resistant fabrics for window coverings, for extra peace of mind.
Smart Automation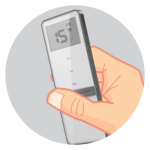 Our automation options are easy to use and can even be integrated into a smart home system.