By keeping attractive manufacturing jobs here at home, we empower our communities to grow and prosper. It benefits everyone to buy locally assembled products.
Local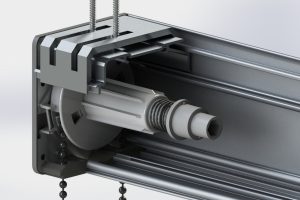 Our proprietary systems require numerous custom made components such as extruded aluminum and molded plastics. Sun Glow is proud to support other local manufacturers and suppliers in order to produce the highest quality end products with the fewest possible carbon emissions.
Brilliant
Our in-house engineers and industrial designers develop uniquely superior products and perform stringent testing on all our products. By designing, testing, and manufacturing in-house, Sun Glow maintains high quality and reliability of our complete product line.
Efficient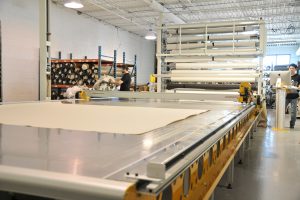 Sun Glow keeps costs down through technically advanced production methods. Robotic cutting tables, rotating fabric storage, and thorough product testing all contribute to reduced production times, fewer wasted materials, and Sun Glow's peerless accuracy.